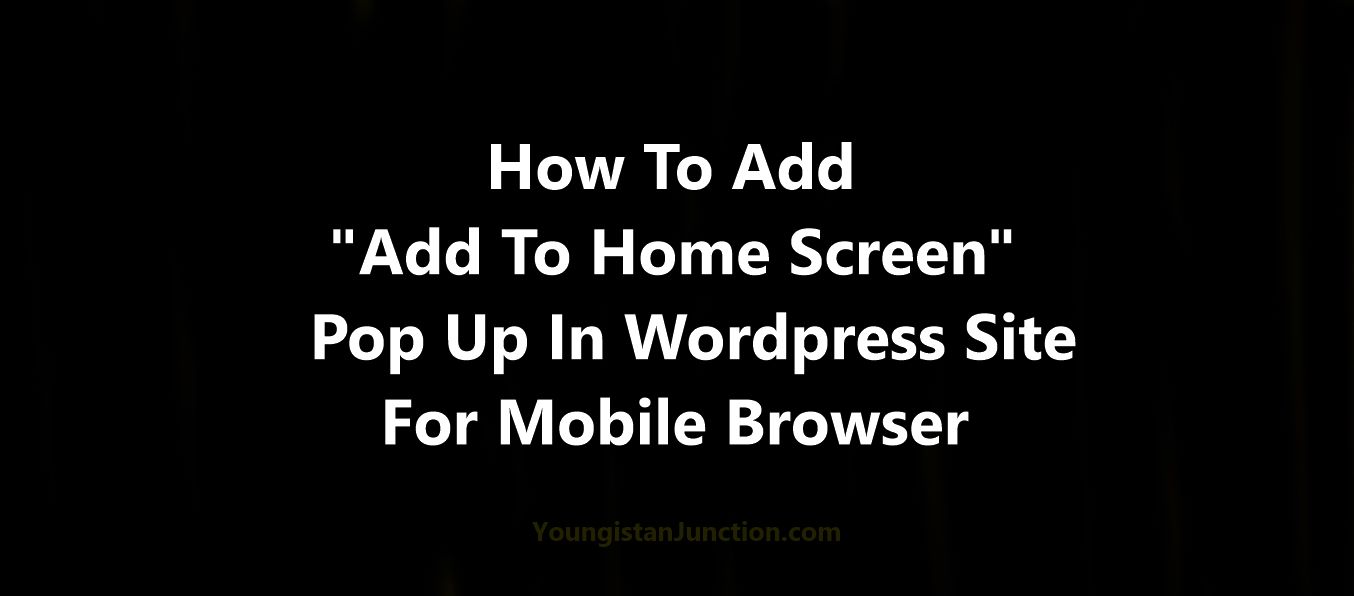 How To Add Add To Home Screen Popup In WordPress Site and change the colour of chrome search bar For Mobile Browser.
In this article we are going to tell how To Add To Homescreen Popup In WordPress Site and change the colour of chrome search bar For Mobile Browser.
Mobile users are growing fast like the rocket in internet world, they are playing a major role in generating huge traffic of websites, what if you have Add To Home Screen Popup In WordPress Site . It Would be great right. Now the question is how to add " add to home screen popup in your wordpress site.
With Add to home screen feature users will be able to install a application like icon on their phone, this will help them in browsing quickly. This will also work as mobile application for website.
Let me make you all clear, this is a very simple process and can be done by a beginner too, we are going to use simple plugin for that. we are going to explain simple method and step by step with pictures.
Installing The Plugin
Quick Navigation – Plugin > Add New > (Search) Progressive Web App
Go to plugin from your wordpress dashboard , click on add new and then search for progressive web app, results will be appear as above given in picture, you can choose any one first 2 results, i will prefer Progressive WordPress (PWA). Install the plugin and activate it.
Configuring The Plugin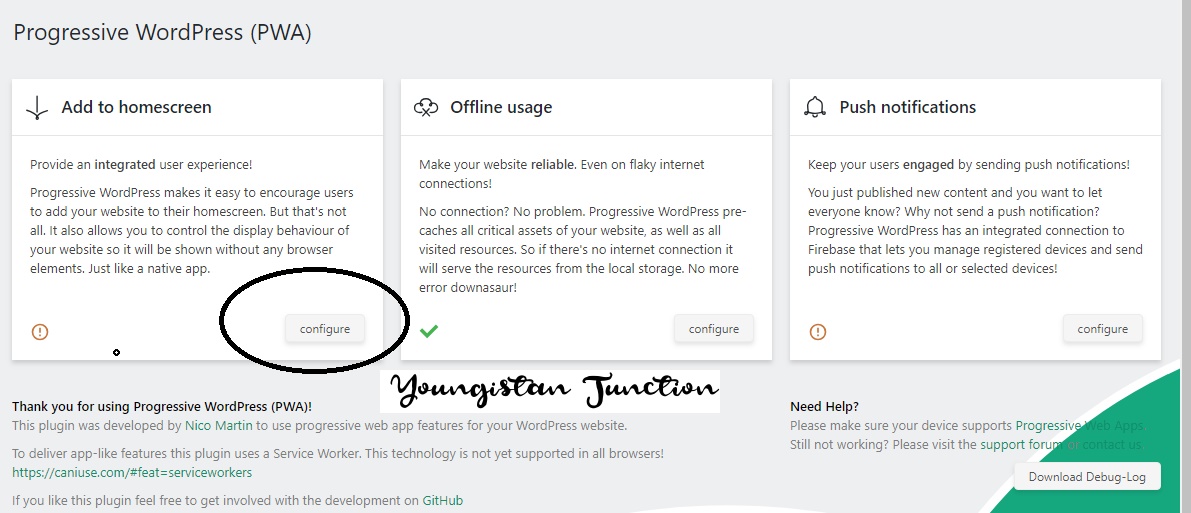 After you complete installation and activation, come back to your plugins section and there you will find Progressive wordpress, Click on configure, after that a box will open like above. In the add to homescreen section click on the configure.
Setting Up The Plugin
Keep the all setting as the default, you can also change the settings too, select your own short name for the website and the website description. That's all you are done, your site will now popup an add to homescreen popup to users , if they open it from mobile.
Changing The Color Of Chrome Search Bar
Google chrome search bar is white in colour by default, what if we change to search bar with color of our own choice, it will be great right..? In the picture above, you can see the colour change option marked with red circle, after completing all the steps given above, set the theme color and background color of your choice. After that click on save.
Clear all the cache and now you can see the browser search bar color also changed according to your choice.
This is all about the article Add To Home Screen Popup In WordPress Site , Hope you like our article, if you have any suggestions..?or questions..please let us know in comment box.
We hope you are a youth and we have to join the hands with you , to make you better, So Keep visiting Youngistan Junction As our moto is to make you better.
You can also join our Blogger Forum for any questions related to wordpress,blogging,technology,politics etc Our expert will answer your questions very fast. Join Youngistan Junction Forum.